Welcome to CarCzar. San Diego's Premiere Auto Buying Service. I want to buy your car! Call or text me at 858-382-1661
We can beat CarMax!*
*

We can beat CarMax providing that CarCzar agrees with CarMax's written interior and exterior condition report of your

test driven

vehicle.
We strive to beat competitive offers including dealer or dealer trade-in offers.
Contact Us
Give us a ring! Contact CarCzar by phone, email or text. Tell us all about your car and we'll answer all your questions!
Make an Appointment
Sell your car! Gavin or our team will set up an appointment with you to review & purchase your vehicle.
Ready to Sell?
Ready to sell? We have all the DMV paperwork. We pay you for your car and take it away for you. It's that easy!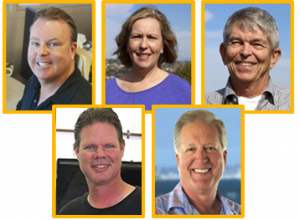 Our Great Team
We are a happy team of people that truly love our jobs and serving our customers. We want to help you sell your car and will strive to make your auto selling experience fast, seamless and hassle-free.

CarCzar loves to buy all car brands.
Honda, Toyota, Ford, Tesla, BMW and more!